Instructed by Mary Stribling ~ $30 / 3 Hours 
BEGINNER LEVEL
Want to learn basic Right Angle Weave (RAW)?  Or, just need a refresher on how to do it?  Then this is the class for you!
Right Angle Weave is a popular bead weaving stitch that is used in many patterns in beading magazines today.  It is also the basis for Cubic Right Angle Weave (CRAW) and Prismatic Right Angle Weave (PRAW).
Learn this stitch while making a beautiful bracelet using Fire Polished beads and seed beads.  It's easier than you think!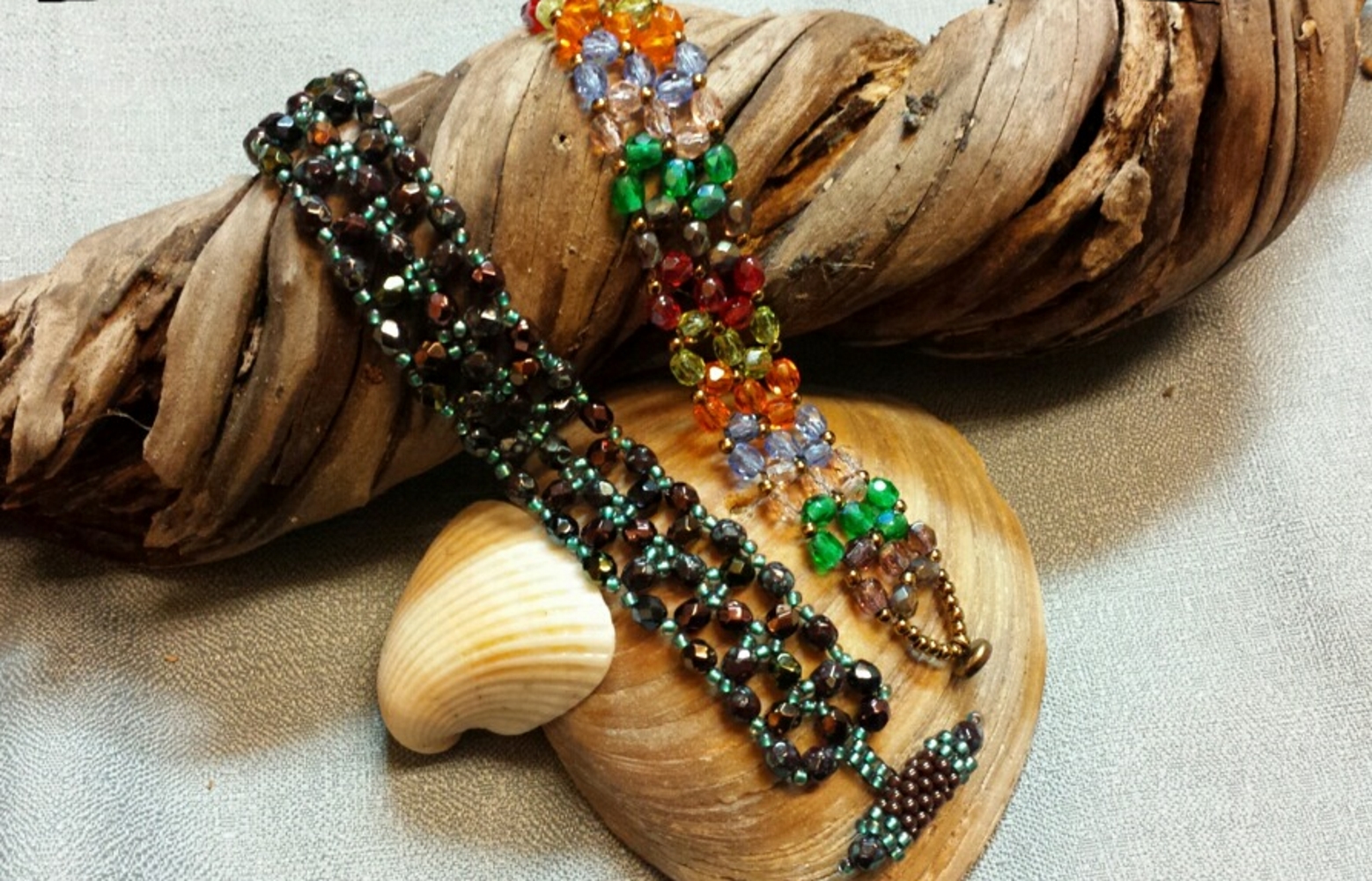 Materials List:
•  Size 11/0 seed beads – 3 grams
•  4mm Fire Polished beads – approx. 3 ~ 6" strands (or 130/150 beads) for a 6.5 inch bracelet. 7 different colors OR all one color.
•  6# Fireline
•  Size 11 or 12 beading needle
•  Magnetic clasp
•  Light or magnification(optional)
•  Thread heaven conditioner(optional)
---
BACK TO CALENDAR      CLASS POLICIES AND INFORMATION
To register for class please call Sea of Beads, (512) 533 9090. Students will receive 10% OFF their materials and any purchases on the day of class!