Instructed by Tonya Keville ~ $30 / 2 hours
BEGINNER LEVEL
This class is great for beginners OR bead novices.  You will learn the basics of materials, tools, and the techniques for stringing up necklaces and bracelets, while also learning the wire-wrap technique for a pair of earrings.  We provide the wire, crimps, and tools for this class, but feel free to bring any tools you like to work with.
You'll leave the store with a wealth of knowledge and a single strand necklace or bracelet and a pair of earrings!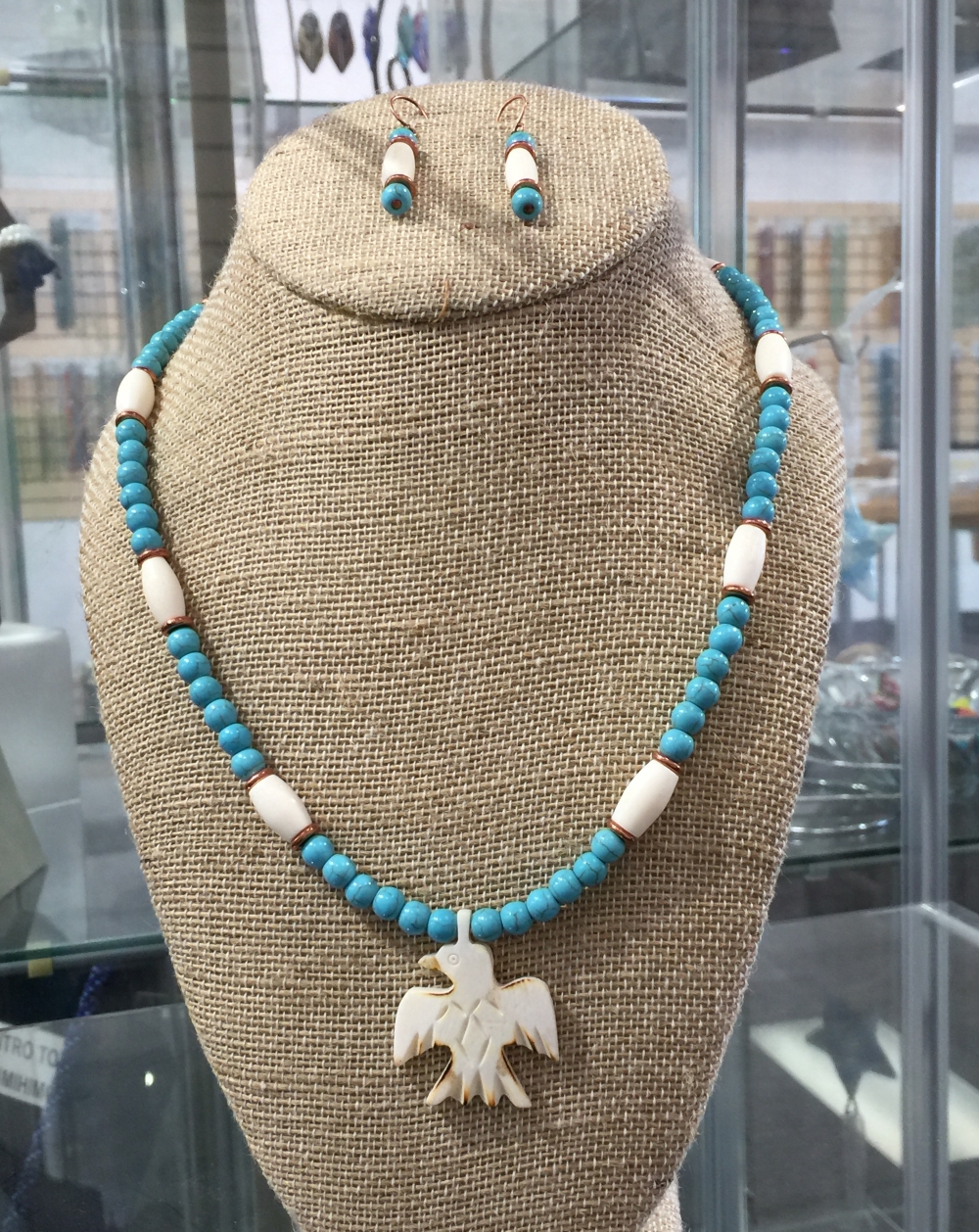 Materials List:   (We provide wire, crimps, and tools)
•  Enough Beads to make a necklace and a pair of earrings – don't worry, if this is new to you, we'll help you choose!
•  1 pair of Ear Wires
•  2 Headpins
•  Clasp
---
BACK TO CALENDAR      CLASS POLICIES AND INFORMATION
To register for class please call Sea of Beads, (512) 533 9090. Students will receive 10% OFF their materials and any purchases on the day of class!