Designed  by Yvonne Baughman ©
Instructed by Mary Stribling ~ $35 / 3 hours
Prerequisite:  Basic Right Angle Weave, or working knowledge of RAW
ADVANCED BEGINNER LEVEL
 Right Angle Weave with gradually increasing bead sizes creates this stunning necklace!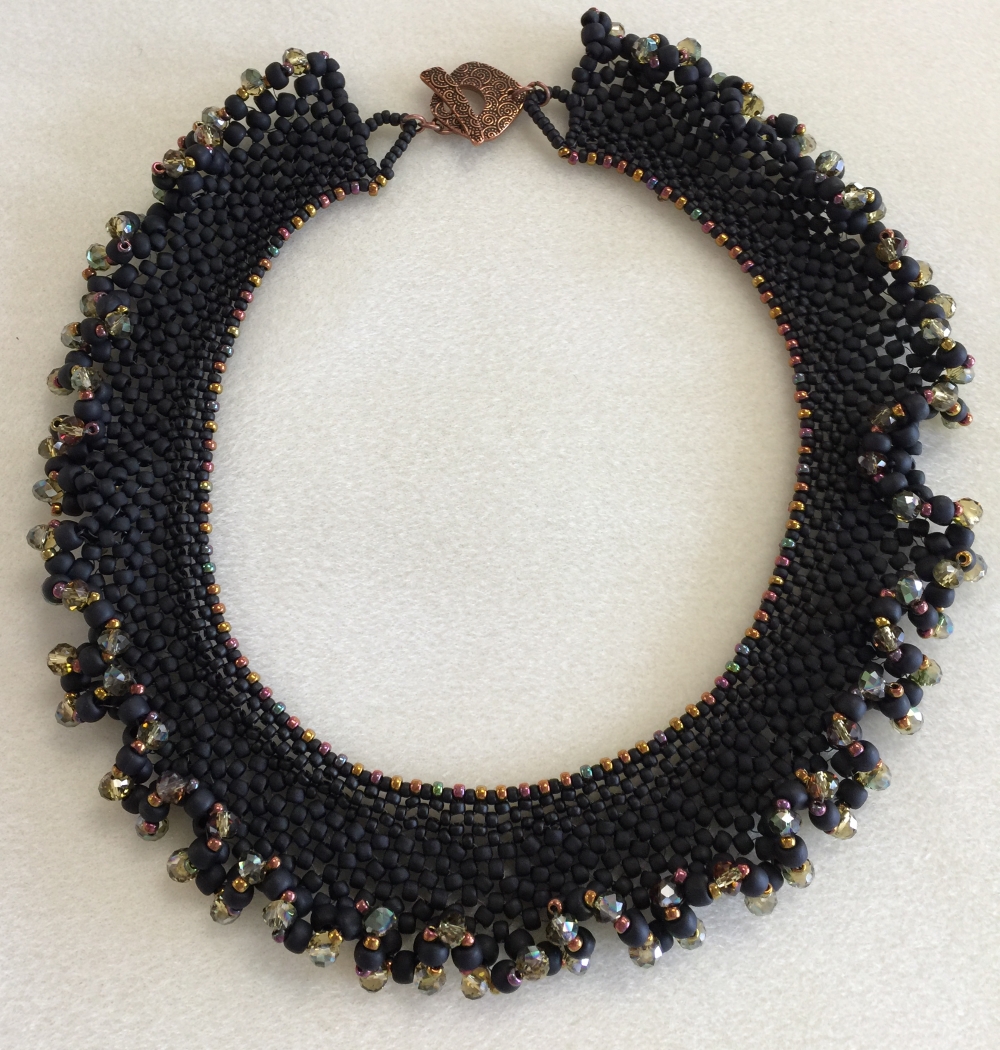 Materials List:
Seed Beads ~ Sizes 3, 6, and 8
4mm Fire polished beads
6mm Fire polished beads
10# Fireline
Clasp
Size 11 or 12 Beading needle
---
 BACK TO CALENDAR      CLASS POLICIES AND INFORMATION
To register for class please call Sea of Beads, (512) 533 9090. Students will receive 10% OFF their materials and any purchases on the day of class!