Instructed by Karen Long ~ $30 / 2 Hours 
BEGINNER LEVEL
Are you ready for summer?  Multi-colored wrist wraps get you in the mood!  
Create a multiple wrap (2-3 times around your wrist), using leather, a button closure, and your choice of beads.  Semi-precious stones, tilas, fire polish, round crystals, or pearls are all great choices!  Mixing beads or adding metal beads is another option.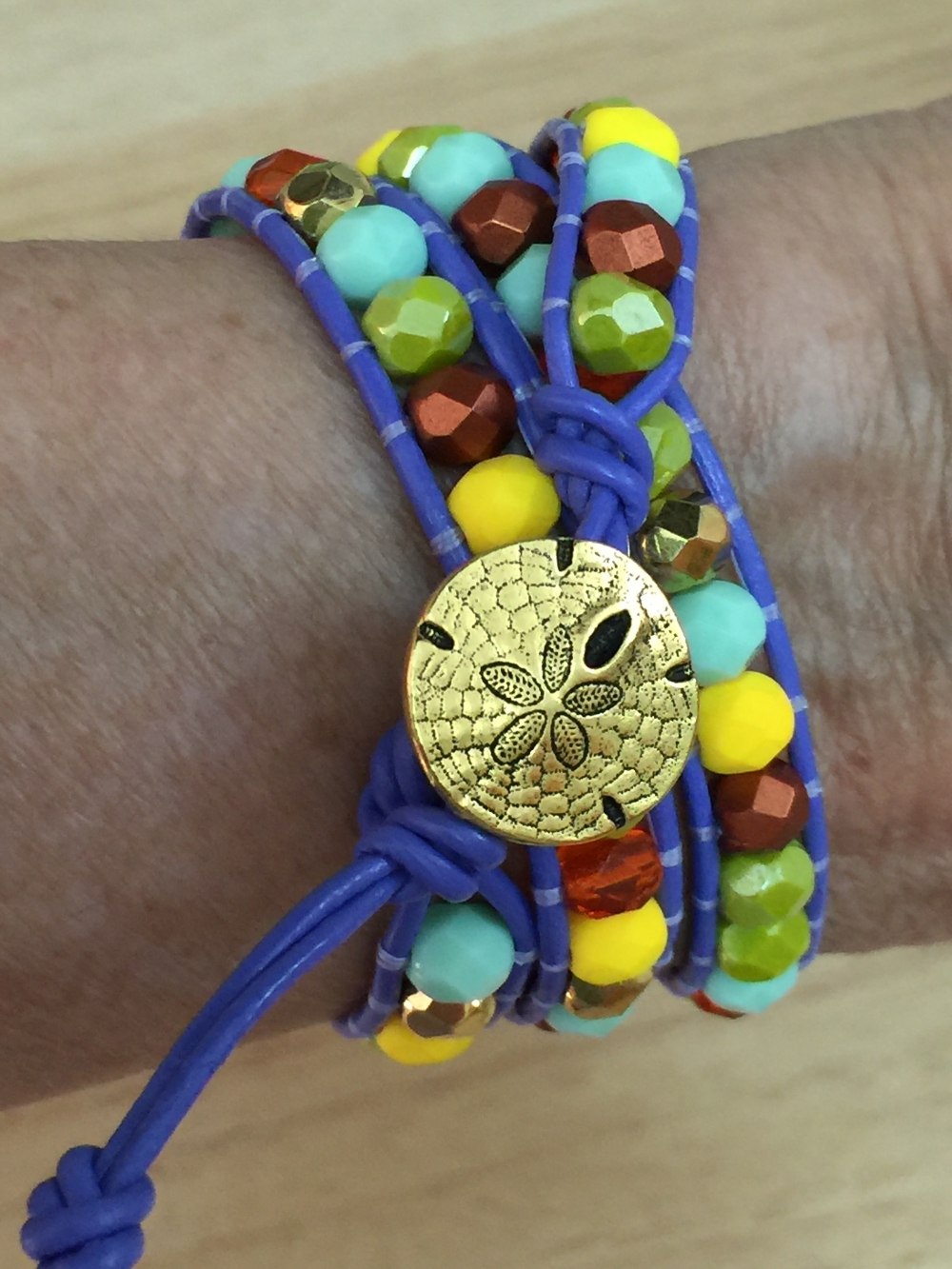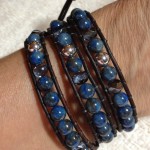 Material List (to wrap three times around your wrist)
1.5 to 2 yards of 1.5 or 2mm leather
24″ of 4, 6, or 8mm beads (Please no larger beads for class!)
1 ~ Button with large shank or 2 holes that leather fits through
Beading thread to match the leather
Thread Heaven
Size 12 beading needles
---
 BACK TO CALENDAR      CLASS POLICIES AND INFORMATION
To register for class please call Sea of Beads, (512) 533 9090. Students will receive 10% OFF their materials and any purchases on the day of class!